September 16-18, 2022
Camp Croix
1945 Gold Star Rd
Danbury, WI 54830
campcroix.org
When we are attacked by our ungodly world, our own sinful nature, and even feel the effects of sin within the church, we would be wise to look to Godly men of old such as King David, King Solomon, or temple cantor Asaph, who wrote in the psalter how they approached these same challenges. This year, Pr. Don Patterson leads us through a study of selected psalms to draw out their comfort and wisdom as you live out everyday life.
Pricing & Registration
Register online
Early-bird
(through August 15)
After August 15
Full weekend
$150
$175
Full weekend (Student)
$80
$95
Includes: Meals (Friday dinner through Sunday breakfast), lodging and camp access (two nights), and instructional materials.
If you have any questions, contact the Salem Lutheran, Stillwater MN, church office at (651) 439-7831.
Location: Camp Croix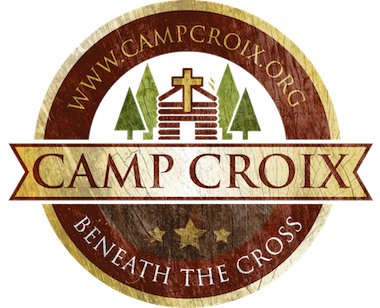 This year the Men's Retreat will be held at Camp Croix in Danbury WI, just a little over two hours northeast of the Twin Cities. Supported by WELS churches, surrounded by 160 acres of forest, and boasting 2,100 feet of lakeshore along Lake Rooney, Camp Croix hosts four weeks of youth Bible camp, plus family camp, retreats, conferences, and other events throughout the year.
For weekend retreaters, sleeping accommodations include the lodge and four-bunk cabins. There are also a number of spots for RVs with power and water connections. Please let us know if you would like to bring a camper or other RV. Boats are also welcome, and can be accommodated with the available docks.
Agenda
Friday, September 16
| | |
| --- | --- |
| 5pm | Dinner - As you arrive |
| 9pm | Welcome and Devotion |
Saturday, September 17
8am
Breakfast and Fellowship
9am
Session One: Psalm 131 - A song to stem the tide of anxiety caused by societal problems

This psalm has two parts. It starts with challenging comfort to any man who finds the responsibilities of family, job and church overwhelming. Then it finishes by showing the divine prioritized value of having children. When we study this together you will learn how to use this psalm to get stabilizing comfort in all the crazy circumstances of life.

Mid-morning Break
Session Two: Psalm 133 - a song to foster family and church unity and to give the secret to unity

⅓rd of college students are on anxiety medicine. Suicide is at an all time high. Mental Illness is on the rise. These are troubling stats. One of the best kept secrets of men is that they worry a lot about everything. King David, learned a secret spiritual practice for dealing with worry and he translates it to us. After understanding this psalm you will have a new "Go to" passage for your own anxieties.

12 noon
Lunch
1pm
Session Three: Psalm 73 - a song to comfort the soul when life doesn't go how one has hoped

Unity and peace in relationships. Everybody wants them. Few have them. When we understand the foundational truths that back this psalm we will understand how to foster and maintain unity in our significant relationships. This one is a real game changer for us.

Mid-afternoon Break
Session Four: Psalm 127 - a song to help one balance his life and to reinvest in family

Men struggle with envy and disappointment. It's easy to look across the road to the guy in the other truck and wonder why he has it so easy while you struggle. Turns out the ancient psalmist, Asaph, struggled with the same thoughts. He tells us about his journey in Psalm 73 and leads us to his divinely granted solutions.

4pm
Free time
7pm
Dinner
Vespers, Bonfire, and free time
Sunday, September 18
| | |
| --- | --- |
| 7:30am | Breakfast |
| 8:30am | Session Five: Q/A |
| 10am | Wrapup / 2022 Planning / Free time |
| 11:30am | Pack up / Clean up |